Kobe Beef Foodgasm – Xmas Day
Santa Gundam, AKA Inappropriate Santa, lead us on a beef and whisky expedition to Kobe. We took the Shinkansen to Kobe for a gourmet Kobe Beef foodgasm. Had a bit of a delay as Santa Wrong Station bailed off the train one station early but we made up for lost time had one of the most amazing dinners ever.
Blow by blow after the jump!
We started with a slice of roast beef in a port/madeira reduction.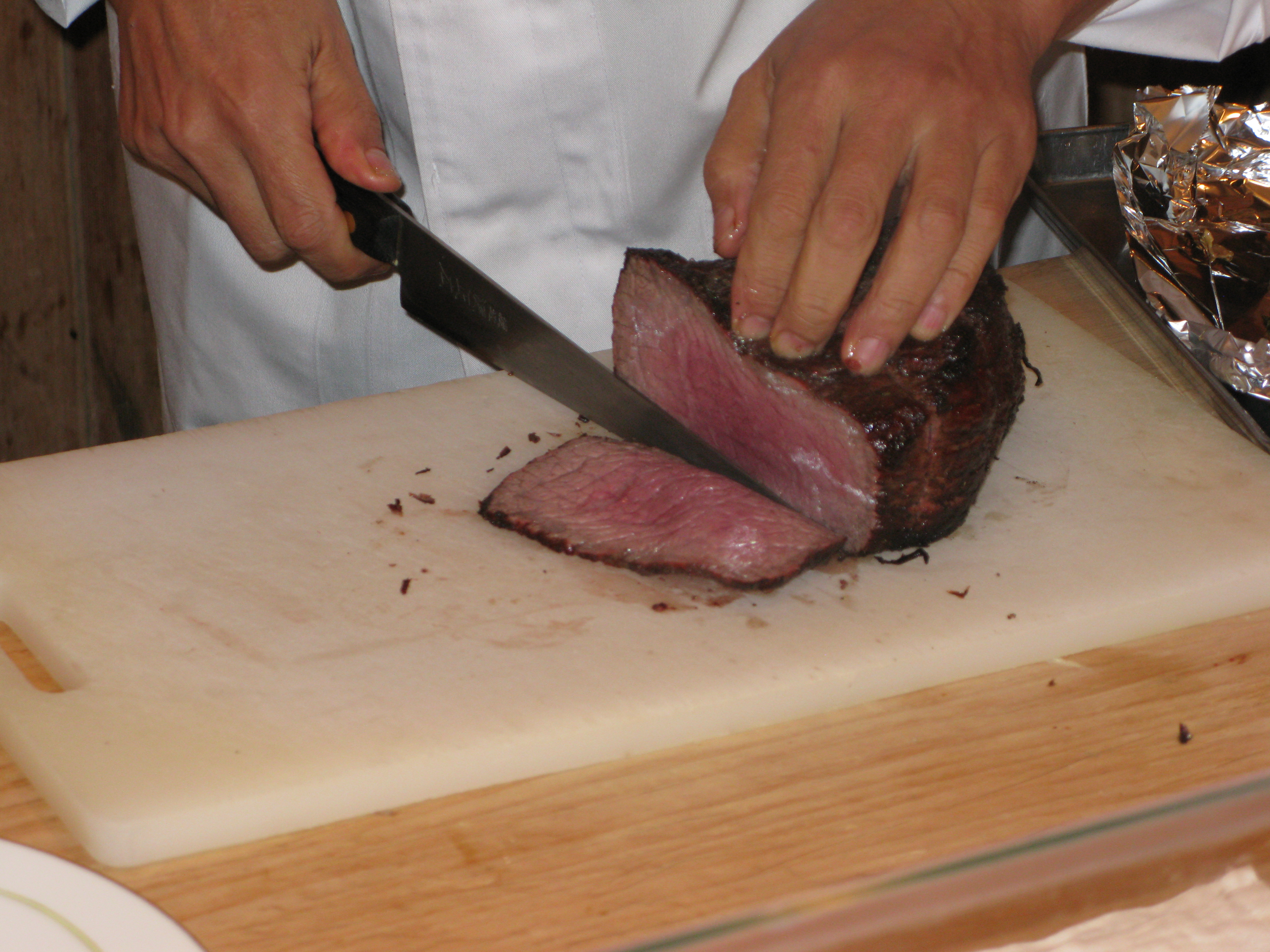 The second course consisted of various fish sashimi.
The seafood sashimi was followed by a generous helping of uni temaki.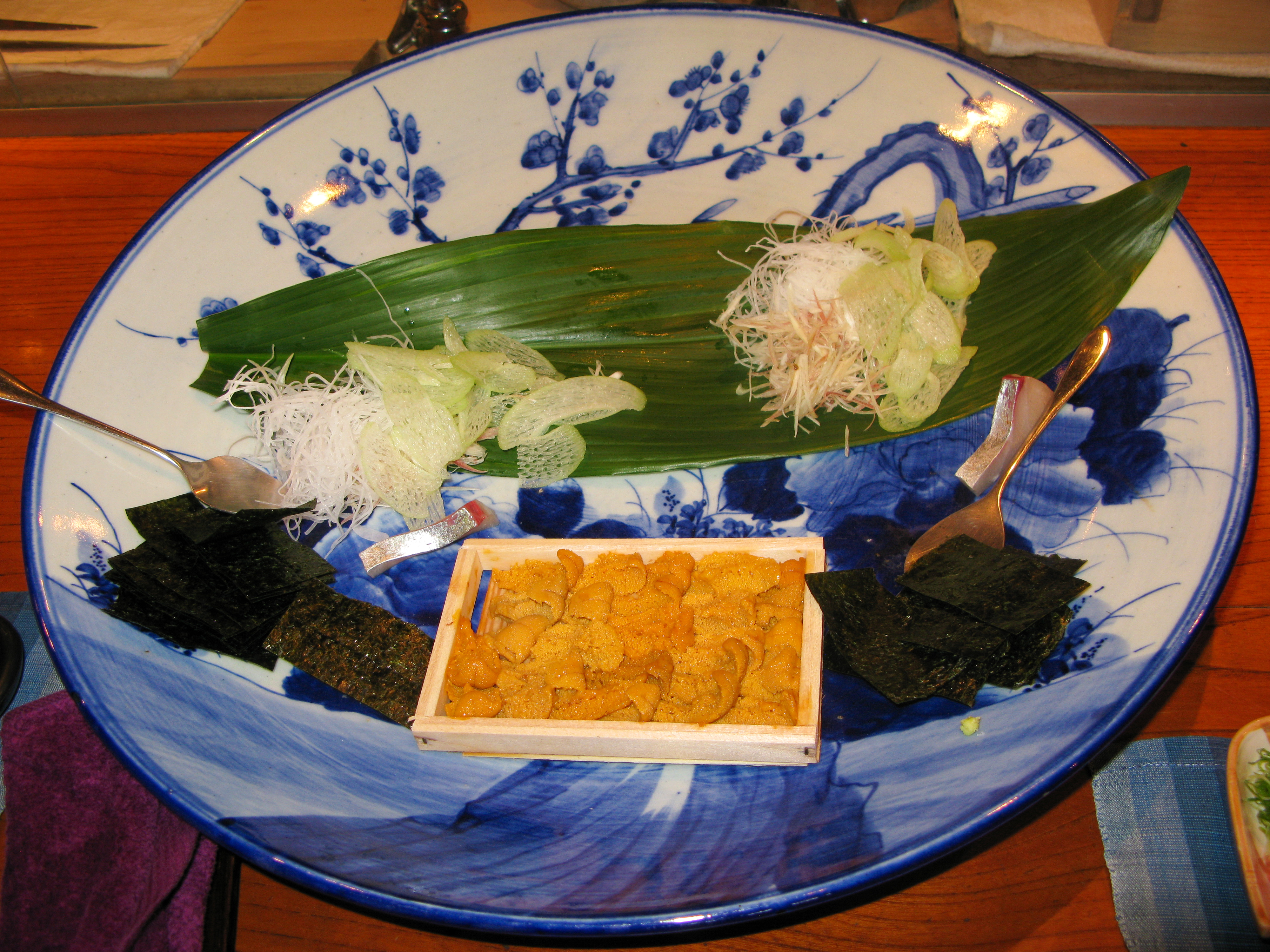 After the seafood we entered the beef zone with various cuts of beef sashimi.
Each slice of beef was placed before us and if I've got the translation down we had shoulder, front leg, a couple of side cuts,  rump, and tongue.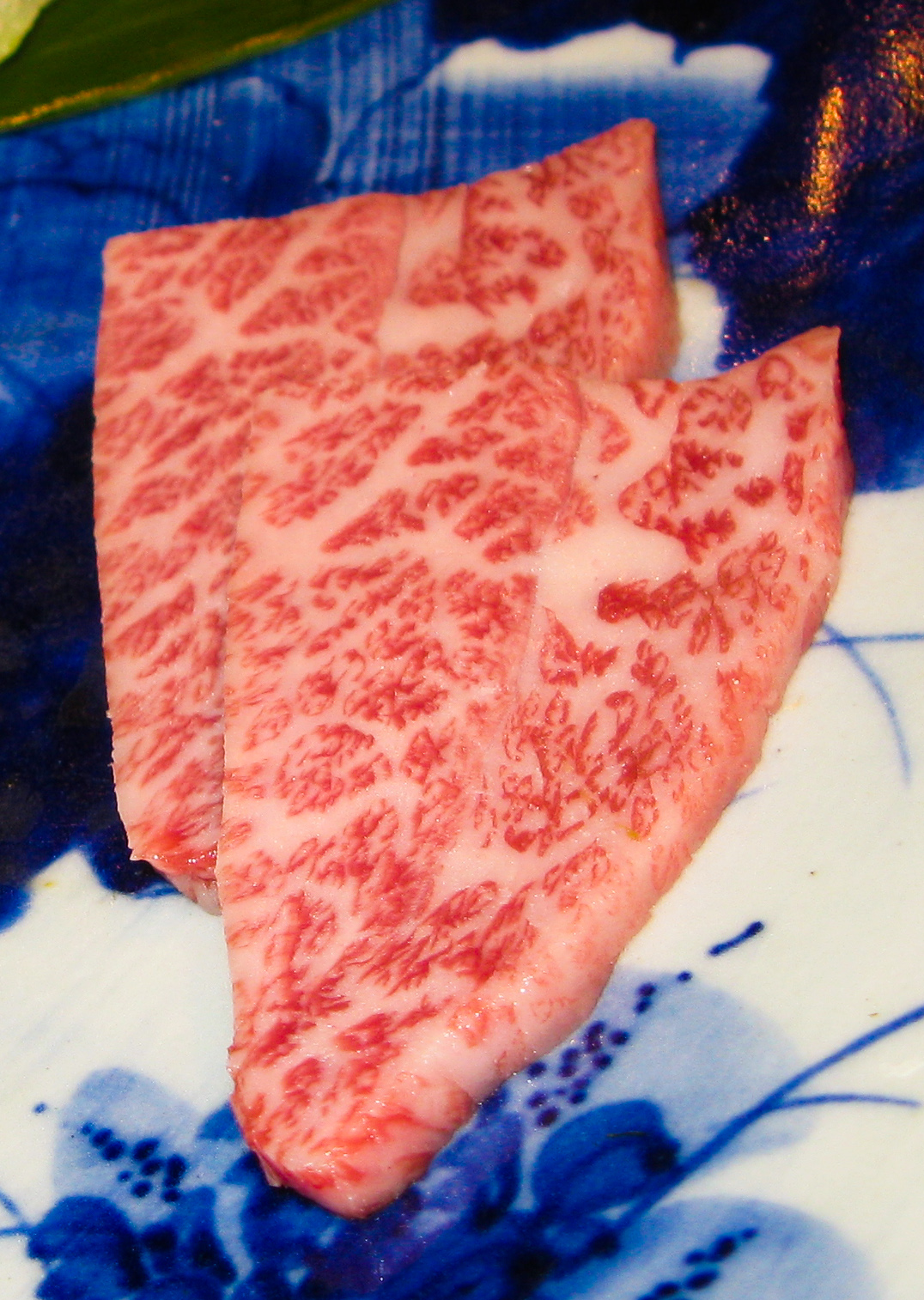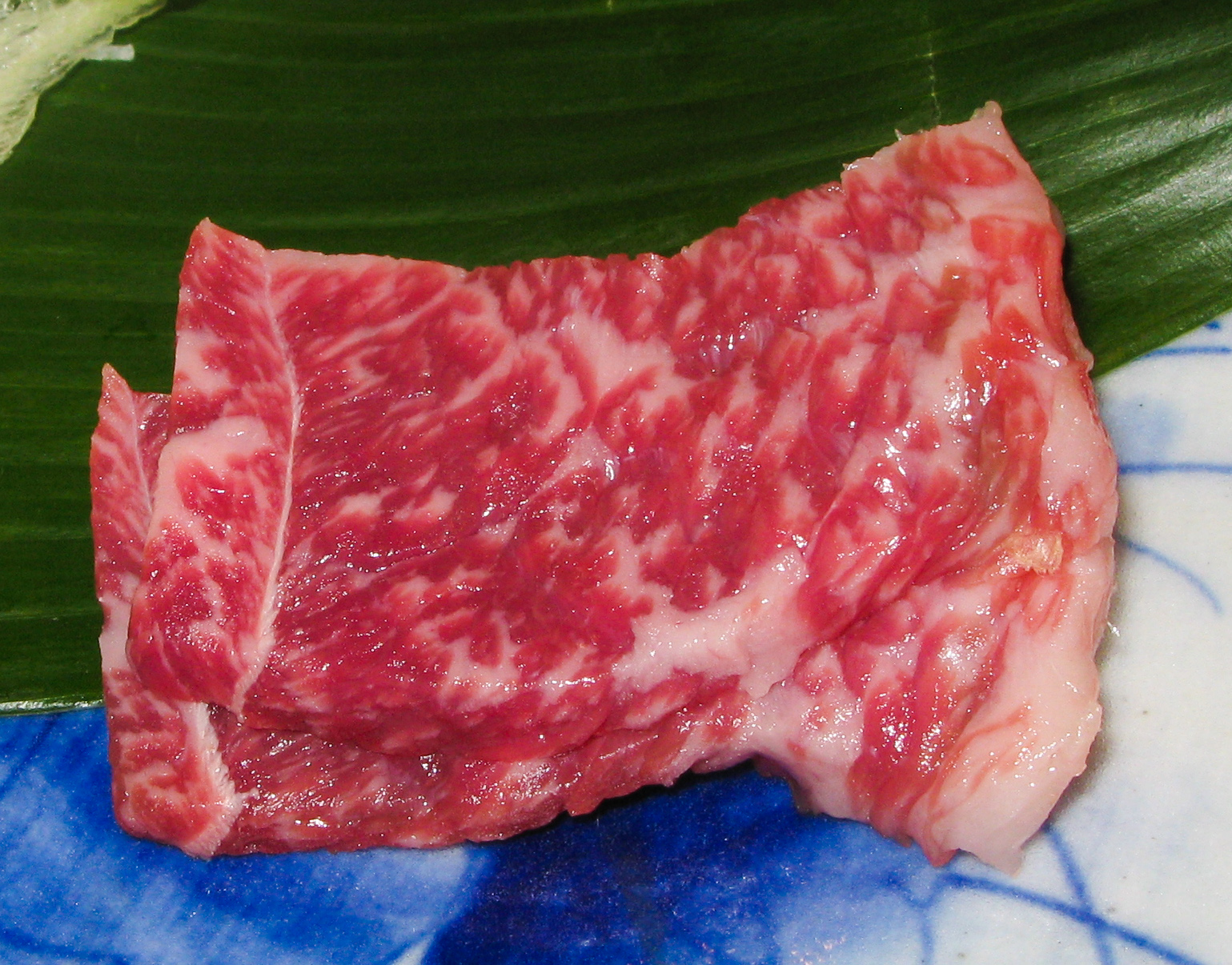 The beef sashimi was followed by some beef nigiri!
We were served slow cooked cow face! Well, cheek meat really. Delicious!
A bowl of abalone consume'!
… from a giant freaking abalone!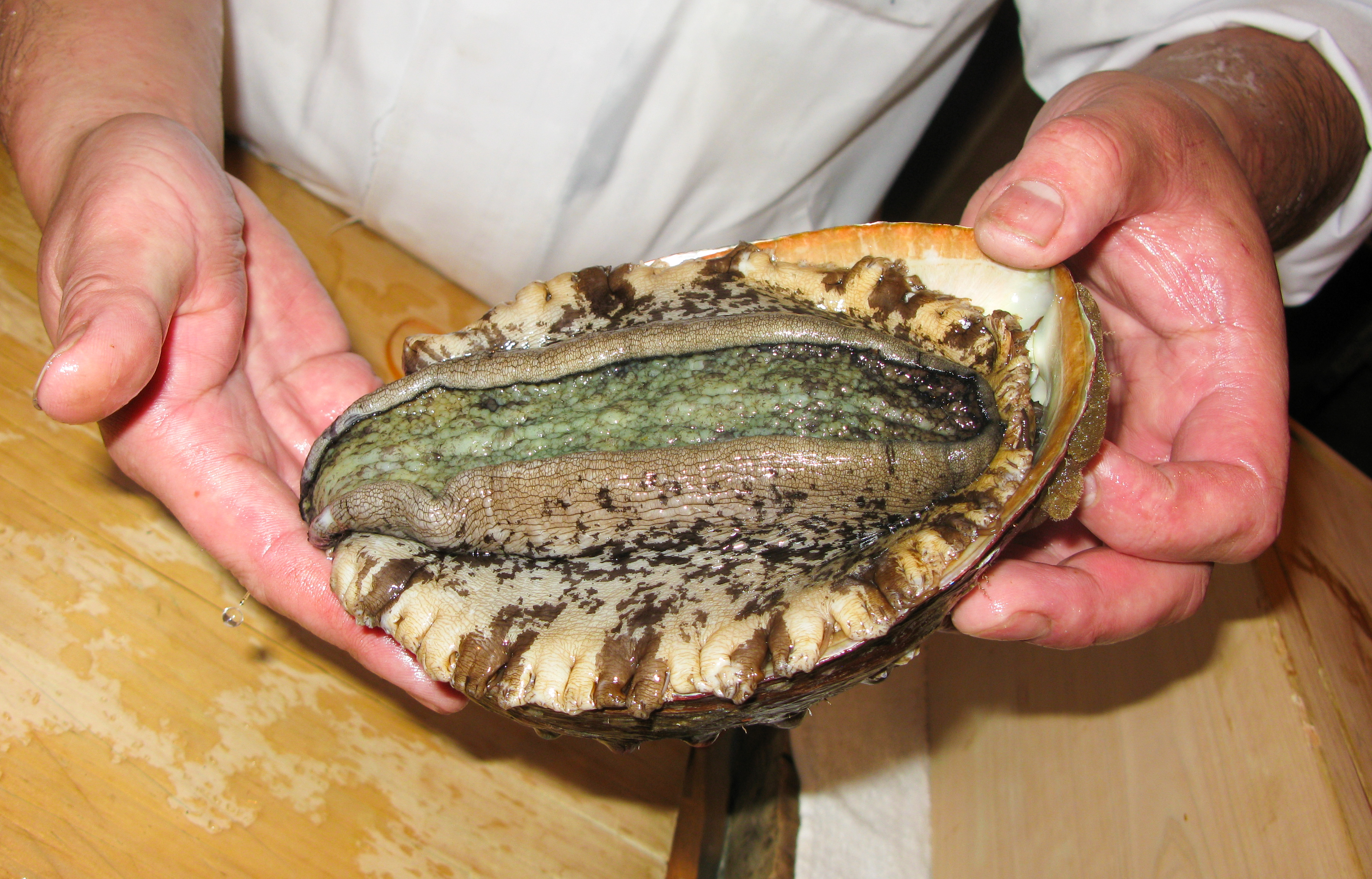 The finale to all of this was a wonderfully prepared rare Kobe Beef steak Tataki.
Oh My God! Total melt in your mouth beefy madness. I've never tasted anything like it.
Leave a Reply
You must be logged in to post a comment.