Inkbrushnme – http://www.inkbrushnme.com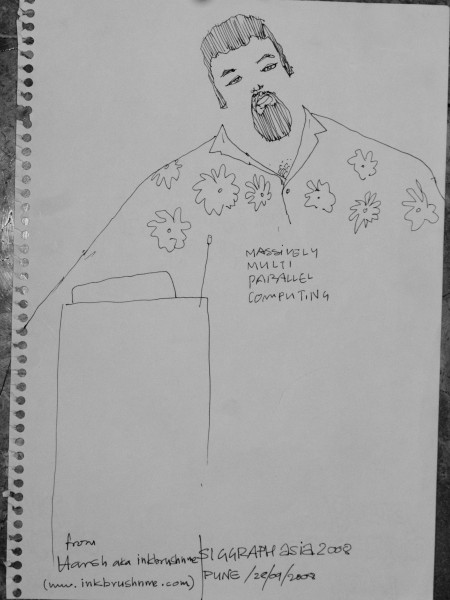 After the presentation one of the participants introduced himself to me and gave me a great gift – A picture he'd drawn of me at the podium. His name is Harsh and he's got an impressive web site up at http://www.inkbrushme.com. Somone should hire this guy as a concept or boards artists or something.
Leave a Reply
You must be logged in to post a comment.